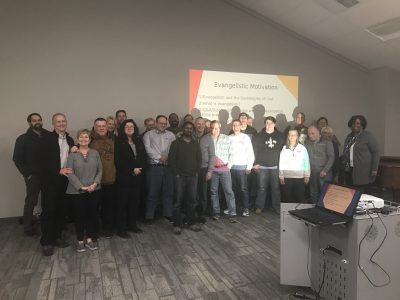 Berean Men's Ministry
The Berean Men's Ministry exists to help men become more like Jesus. And to help each other know his word, walk in his ways, experience his love and worship him together. Please click here for our full mission statement.
 Main Activities
 Prayer Meetings (winter and spring)
The prayer meetings are intended to strengthen a culture of wholehearted prayer within Berean. We want men to go to battle on their knees for one another and their loved ones.
"Men only" and "All church" events are planned.
Men's Mondays (during school year)
A monthly time where the men of Berean can grow together. We seek to promote fellowship and friendships over meals and activities. We also seek to encourage one another through teachings, testimonies and prayer. Occasional Friday "Fellowship Friday" events, also, with a larger focus on fellowship.
Men's BBQ (mid-July)
An annual event for Berean men and guests, intended to create and strengthen relationships, share a great meal, open doors for accountability and prayer that will last long beyond the event.
Fireside Fellowship (mid-August)
An annual outdoor "campfire" gathering on the church grounds for all Bereans and their guests. The goals include public praise and worship, relaxed fellowship around the fire and fun activities for the kids.
Men's Conference (late September)
An annual event to help grow men in their faith, deepen friendships and challenge them to greater godliness and accountability.
Additional Activities
Wednesday Evening Bible Study as part of church-wide Wednesday evening events.

Anchormen Monday morning (7:30 am) prayer and Bible study

New Life Rescue Mission (Detroit) - All men are invited to serve together at NLRM on the 2nd Sunday evening of each month.
In addition to Bits & Bytes, we periodically email "Men's Ministry News". If you are not receiving this and would like to, please let us know.